A rare and fantastic opportunity to view Terry Pulford's collection of sports cars You are invited to visit his garage at 6 Jukes Place Hackett at 10:30 to enjoy his commentry on the special cars in his garage.
For catering purposes for morning tea, please RSVP to Dalton.peter47@gmail.com by 24 Nov.
Some background from From Unique Cars #463, March 2022
If you have a hankering for Brit bombers with a race background, this could be your dream garage
If you have the good fortune to wander into Terry Pulford's garage, you'll quickly get the impression he's a dedicated Anglophile, when it comes to classic cars. He admits to a soft spot for English icons, or 'English oil-leakers' as he cheerfully interjected. Apparently it was a term blurted out by someone he tripped over at a car show, and it's stuck with him ever since.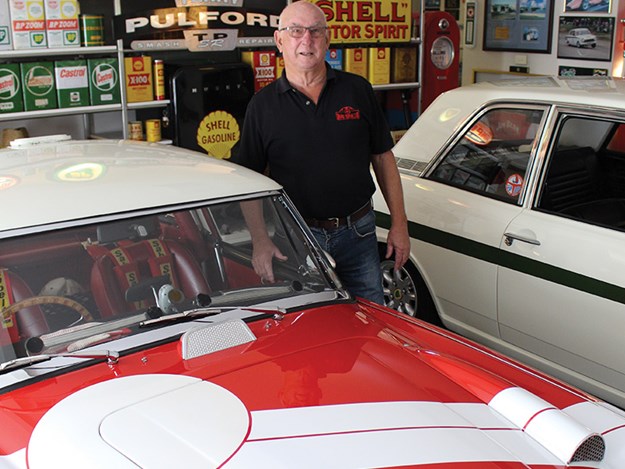 Terry Pulford in his toybox. The cars get driven
Which is kind of ironic, given you'd be hard-pressed to find oil – or anything else – out of place on his immaculate machinery.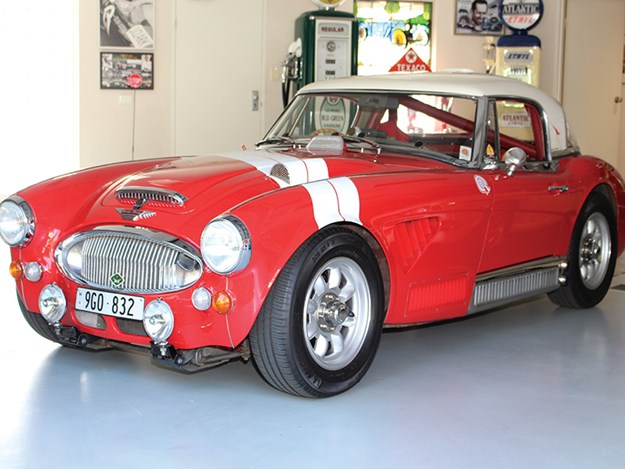 However it would be a mistake to assume the cars don't get used. The Healey in particular sees regular exercise on assorted tracks and tarmac rallies, with seven tours with Targa Tasmania under its tyres since Terry and partner Therese got hold of it some 15 years ago.
A 1967 BJ8 MkIII, the Austin Healey (aka 'big Healey' thanks to its 3.0lt engine) was, back in 1990, sourced for a former owner as a wreck out of Colorado in the USA. It was then shipped to the Healey factory in Melbourne for a no-expense-spared build as a factory rally car.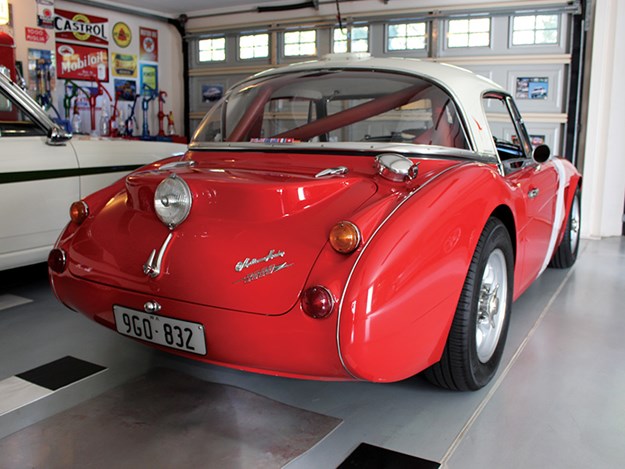 Beautifully built and ready for the next rally
To that end it scored a hand-built aluminium body and a driveline bristling with good gear. That included a purpose-built crankshaft, alloy head, triple Webers, Hollinger gearbox with overdrive on two ratios, Quaife LSD, custom brakes and suspension…you get the picture. The end result is a potent tarmac car that is also a Sunday cruiser.
Terry had seen the Healey at a couple of events – Phillip Island Classics and Speed on Tweed – liked what he saw and tracked down the owner when he was in the market.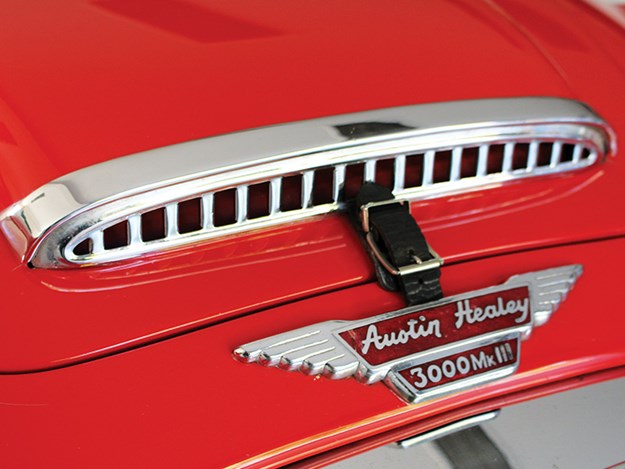 By happy coincidence, the owner, Tim, was drawing up an advertisement just as Terry got on the blower. He volunteered to drive the car up from Melbourne to Terry's home in Canberra, for an inspection. One of the criteria was Terry's wife Therese needed to be happy with it as well. As it turns out, she has her own competition history, having raced an EH in short circuit back in the day, and so is happy to engage with the classic car scene.
Terry laughs when he recalls the negotiations with the seller, who refused to budge on price, but did offer a big swag of spares. "Tim revealed he had an air ticket with him, to fly back to Melbourne at 5.00 that afternoon! 'So you were pretty confident you'd sell it then', I said." Sure enough, Terry parked the Healey in his shed and drove Tim to the airport.
It was a good decision.
That engine was a no-expense-spared build
"It was a bit tired in a few areas," says Terry. "We worked on that for about 18 months and got it near back to perfect.
"It's a fantastic motor car to drive. It handles well, has great brakes and it's a good touring car. Especially on roads around Tasmania, Victorian Alps and the Snowy Mountains."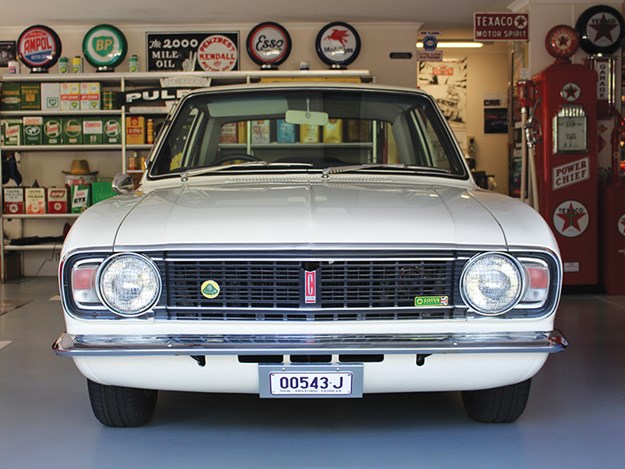 And the Cortina? "I had a Greg Cusack Special back in 1968 and I really loved that car. I always wanted a Lotus and could never afford one.
"In 1973 I started my own business, a panel shop. A decade later I was looking for a MkI Lotus Cortina that hadn't yet been raced or destroyed and found one in the process of being built into an appendix J car. I went to Melbourne and bought it. This was a 1964 A-frame alloy panel car, which is the one to have.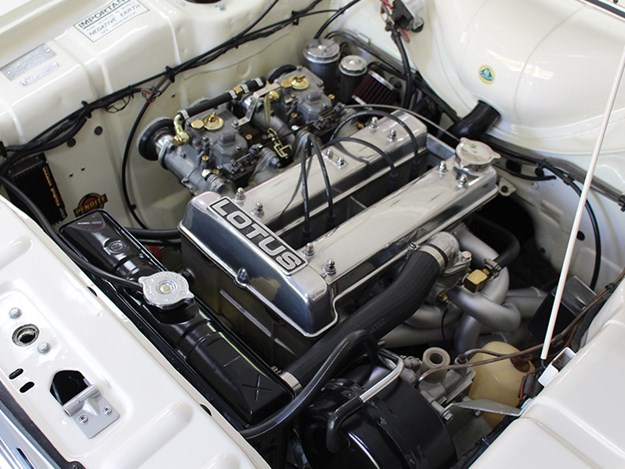 Twin-cam Lotus engine has long been a winner
"I had that car for 35 years and did quite a few rallies with it. I had a moment of madness a few years ago and sold the car. It was a regrettable decision."
The MkII however goes some way to filling that hole. "It's not a powerful car, but it's a nice little cruiser to drive. The twin-cam motor is a fantastic little engine.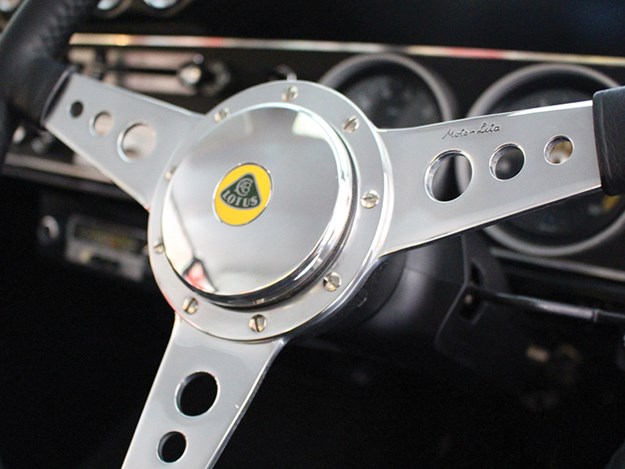 "I've done a bit of work tidying it up. The Cortina, the Healey and Cooper S make a good mix."
Amen to that.